Whatever you have planned for the day, the team at World Heart Federation would like to thank you for your support and wish you well as you raise vital awareness of heart health. Here's a reminder of how you and your supporters, colleagues, friends and families can get involved and help us make World Heart Day one of the most impactful world health days there is!
How can you get involved?
Enter your events, download our resources, illuminate a landmark… there are so many ways to #UseHeart!

Use our Instagram filter!
Our new Instagram filter detects the user's face and calculates where to place a heart automatically. Check it out!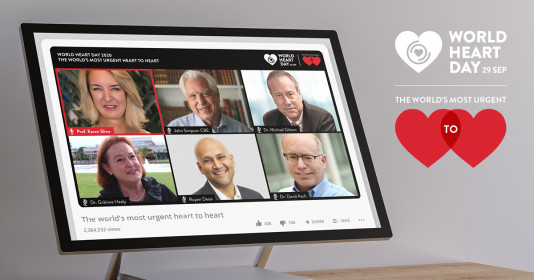 The World's Most Urgent Heart to Heart, 29 September
Register now for our debate, 15:00 CET, 29 September
Why don't we Use Heart? A complex question needs diverse thinking.
Experts from cardiology, behavioural science and communications will share their insights on World Heart Day and debate the ways we can make breakthroughs in individual and societal behaviour to help beat CVD.

Create a Use Heart poster and enter our awards
Create your custom Use ❤️ poster for World Heart Day, share it on your social networks and get the chance to enter our Heart Hero Awards!

Run your campaign with our Use Heart toolkits
We have two toolkits available to help your support WHD in your workplaces and healthcare settings: the corporate toolkit and the healthcare toolkit.

Light up our digital heart
Every time someone, somewhere in the world, uses ❤️ to help beat CVD, our digital heart lights up a little more. Help us to make it shine brightly by getting involved.

Join us on social media
Follow us on Facebook, Twitter and Instagram and share how you, your colleagues and family #UseHeart on #WorldHeartDay. You can also download our social post quick guide!
Help us spread the word!
We don't know what course #COVID19 will take in the future, but we do know that taking care of our hearts is more important than ever. That's why I #UseHeart ❤️ for society, my loved ones and me. #WorldHeartDay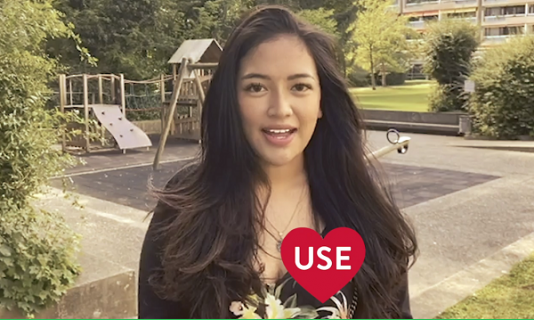 Watch & share the official World Heart Day 2020 film
We are delighted to launch our new #UseHeart film, which conveys the Use ❤️ concept of using your compassion, knowledge and influence to inspire action for a better and healthier world.
We don't know what course the pandemic will take in the future but we do know that taking care of our hearts right now is more important than ever.

With your help, we can bring awareness of heart health to millions around the world… on World Heart Day, and every day.

Thank you.